Why Are Carbon Steel Electroplated Chrome Wire racks More Durable Than Ordinary Wire Racks
2020-11-07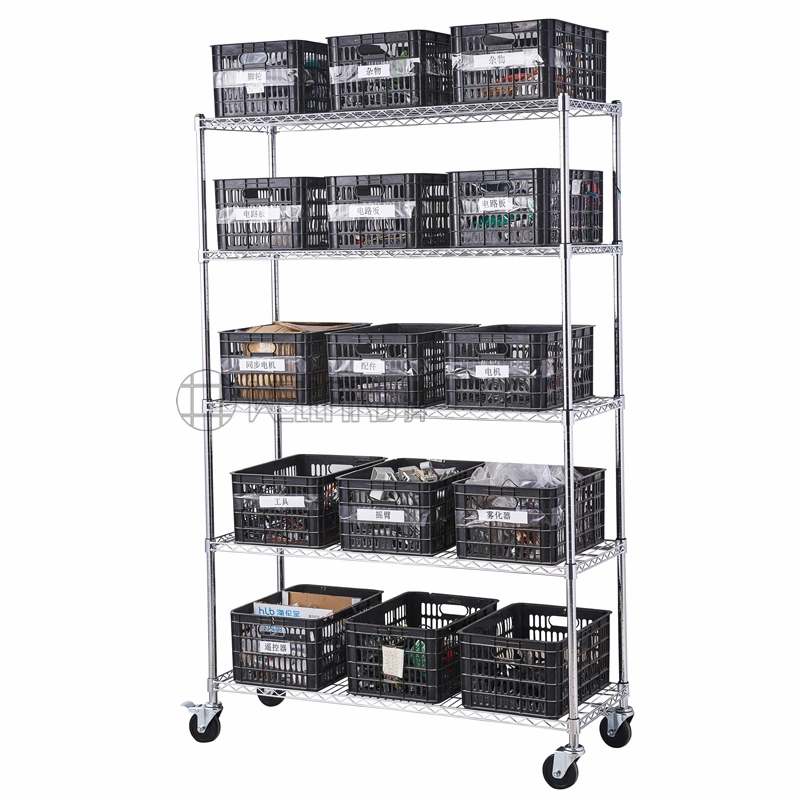 Why are carbon steel electroplated chrome wire racks more durable than ordinary wire racks?
Carbon steel electroplated chrome wire racks are also called wire storage racks. They are a relatively common wire storage rack. Because of their fashionable appearance, they are a very good choice for household or corporate storage. The wire racks are generally divided into materials. There are two types of carbon steel and stainless steel, which are suitable for different materials in different environments and uses.
An introduction of electroplated chrome carbon steel wire shelf
(1) The raw material is carbon steel. Carbon steel is a very hard and ductile metal composite material.
(2) The surface is the chemical element chromium, which is a bright, abrasion-resistant, and constantly new chemical molecule. The surface can also be electrostatically sprayed.
(3) The product is made of chrome-plated carbon steel.
(4) Difference from stainless steel material:
A Difference: Stainless steel material: easy to break, deform, and have strong rust resistance. Carbon steel: strong ductility, rigidity, and general anti-rust ability.
B. Similarities: The shelf functions produced are the same.
Two electroplated chrome carbon steel shelf characteristics
(1) Novel structure: It is composed of cobweb structure mesh and bamboo style pillars. The wave adopts a triangular mechanical structure to make the product more stable. Installation and disassembly are simple, saving packaging volume. The mesh carbon steel chrome-plated wire shelf is ventilated, dry and difficult. Dust.
(2) DIY flexible combination: the pillars are grooved every 2.5cm, and the layer spacing of each layer of wire shelf is adjusted according to the height of the stored items. . Adding parts with different functions can form more functional racks.
(3) Wide range of uses: There are many product specifications, which can be suitable for more indoor space requirements, and can constitute a product series with different purposes, such as household racks: living room racks, bathroom racks, kitchen racks, wardrobe racks, etc. Commercial shelves: factory application series, supermarket display shelves series, cold storage shelves series, medical shelves series, office archives shelves series, etc.
(4) Large bearing capacity: WELLANDbrand wire shelf has many different configurations, and the bearing capacity of different configurations is suitable for different application environments.