What is the Role of Wire Shelf in the Factory
author: lucky
2022-05-12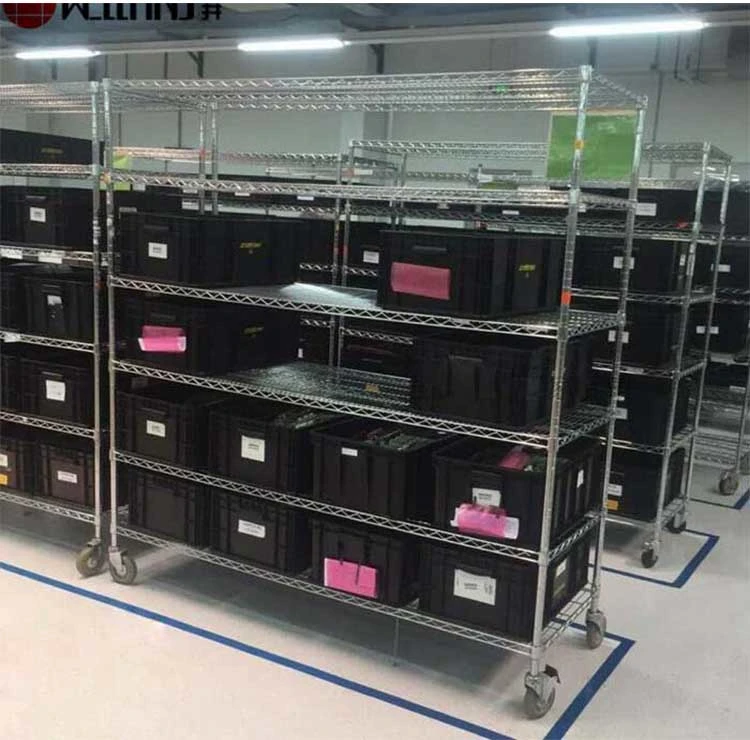 The wire shelf is composed of shelves, post and clips. This new type of structural design can achieve more functions. The wire shelf is the most popular shelf product on the market. Its biggest advantage is that it can transform any creative idea into a personalized and practical structure, which can be assembled at will, and the structure is flexible and changeable. The following Jingji Zhongshan Changsheng Company will introduce to you what is the role of wire shelves in the factory?
1. It can place more goods in a limited space, which has a very obvious role in factory applications. It can effectively improve the space utilization rate of the warehouse, and at the same time, it can store various types of products in different categories.
2. The factory uses wire shelves, which can make the placement of goods clear at a glance, easy to count the goods, more convenient when storing and taking goods, and can effectively improve work efficiency.
3. The height design of wire shelves takes into account the storage of items, which can realize the mutual non-squeezing of goods and reduce resource consumption. Moreover, the wire rod rack can also ensure the quality of the stored goods, and measures such as moisture-proof, dust-proof and anti-theft can be taken to improve the quality of material storage.
The goods stored in the wire racks in factories and workshops can reduce the possible loss of goods in the storage process. Moreover, it has a large bearing capacity, is not easily deformed, is easy to disassemble and assemble, and is diversified. Therefore, the space can be fully utilized and the storage capacity of the warehouse can be expanded.
Zhongshan Changsheng Metal Products Co., Ltd. is a professional manufacturer of wire shelf integrating design, production and sales. We have our own WELLAND brand. For details, please visit our website:
www.cs-cj.com