What is Chrome Wire Shelving
2020-06-11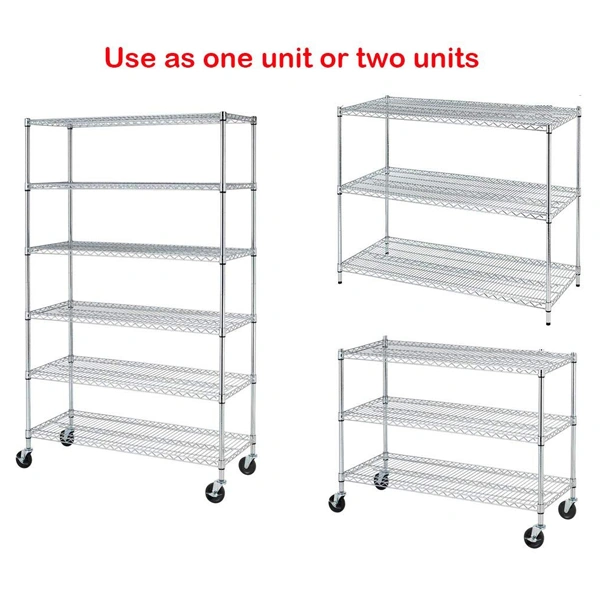 What is Chrome Wire Shelving?
1. Chrome plating is one of the surface finish methods of wire shelving.
2. The WELLAND brand metal wire shelving produced by our factory uses 21 electroplating chrome treatment processes, the use of advanced Taiwan electroplating process, fully automatic assembly line operation, stable quality, standard unity
3. After the chrome-plated surface treatment, the shelf is beautiful and durable, and the brightness of the surface is greatly improved after treatment, anti-rust, and more comprehensive support for environmental protection.
4. The unique combination of unique mechanical structure design and reinforced carbon steel material, wire storage rack heavy duty loading and anti-deformation ability.
5. The chrome wire shelving Mechanics structure allows light to pass through, continuous air circulation, reducing surface dust accumulation.
6. The combination form can be changed according to the needs of different environments, and the use of different accessories can freely combine countless grid series, flexible and changeable
7. The height of each layer of shelf can be adjusted at will, and the maximum load is 350KG(800LBS) per shelf.
8. The shelf length of arbitrary extension, the floor distance can be easily striped, to meet the needs of different sizes of items.
9. Feel free to add the number of layers, make full use of up space, effectively achieve storage capacity
10. Chrome wire shelving is widely used in both household and commercial storage,they will meet our highest standards and you will have a perfect storage solution.