What is Chrome Wire Shelf
2021-08-12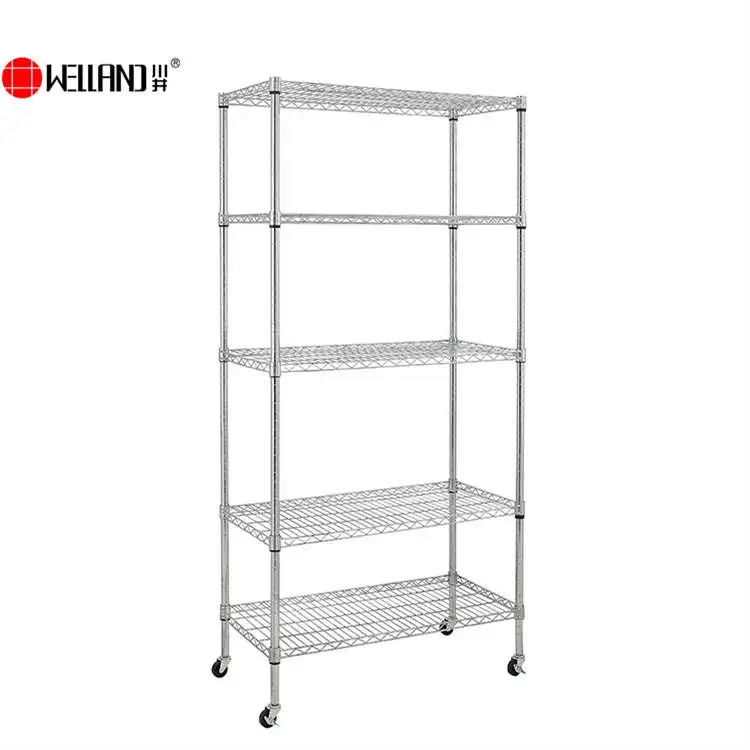 Research on electroplating chromium processing:
Using the principle of electrolysis, the process of depositing metal or alloy on the surface of the part to form a uniform, dense, and good bonding metal layer.
The chromium plating layer has high hardness, heat resistance, abrasion resistance and good chemical stability. In the visible light range, the reflectivity of chromium is about 65%, and because the chromium does not change color, it can maintain its reflectivity for a long time during use It is better than silver and nickel. The surface of the shelf treated by electroplating chrome is brighter, beautiful, durable and anti-rust.
The
chrome-plated wire shelf
is made of carbon steel and the surface is chrome-plated, which is very suitable for retail display and office, industrial, storage room or home use
Such as: Heavy-duty storage-very suitable for catering, factories, offices, supermarkets or medical purposes.
Lightweight storage-perfect storage solution for pantry, garage, basement and any other you need to maximize storage space with minimum space.