What are wire shelving made of
author: lucky
2023-02-17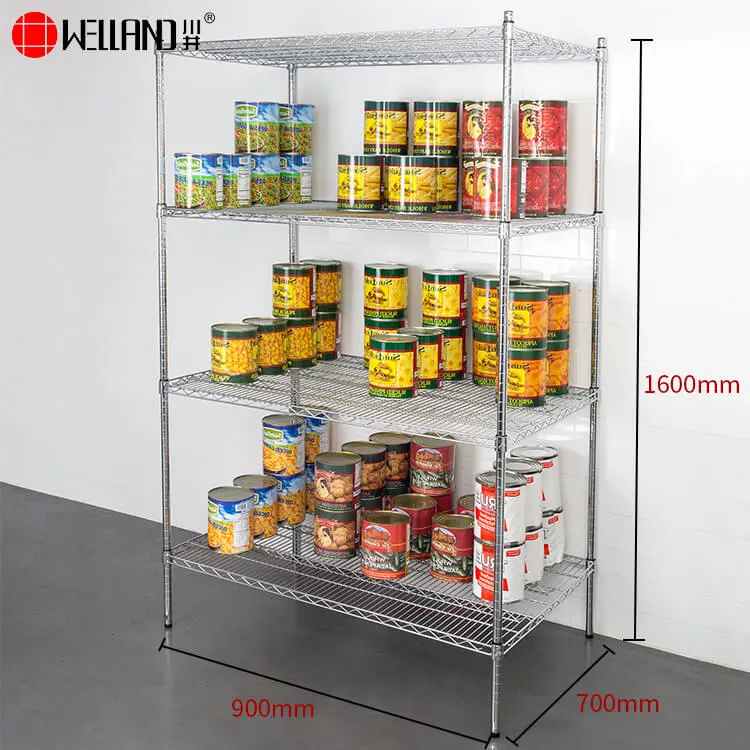 What are wire shelving made of?
wire shelving is made of carbon steel posts and sturdy, support wires that interweave to create a mesh pattern. Snap plastic clips into the post grooves on same proper position of each post and make sure the arrow of plastic clips are pointed up and fixed well without falling off. One wire shelving is installed.
Wire shelving has chrome plated and powde coated and galvanized these three surface finish, color is optional !