What Are The Surface Finish of The Wire Shelves
2020-05-27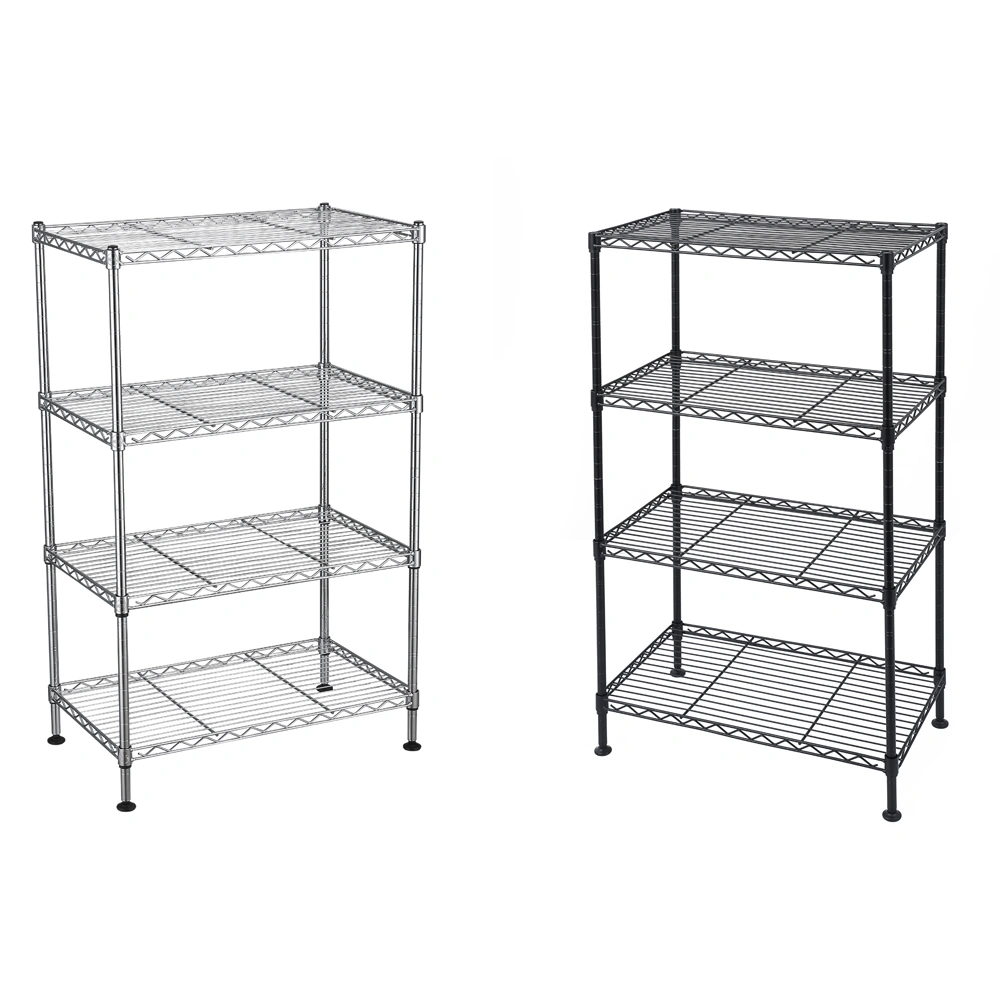 Optional Surface Finish or Shelf Materials, Such as Chrome Plating, Powder Coated, zinc plating + powder Coated, Stainless Steel, etc.,
Among Which Chrome Plating and Powder Coated are Very Popular in the Market.
Wire Shelves is Widely used in Both Household and Commercial Storage.
Chrome Plated is Better used in Dry Environment . eg. Household Storage, Showroom, Store Display etc.
Powder Coating can be used in Dry and Humid Environment ,Such as Garage ,Cold-room, Greenhouse, Restaurant, etc.
Optional Surface Finish or Shelf Materials

Surface Finish

Chrome

Epoxy

Zinc + Epoxy

#201 S/S

#304 S/S

Use Environment

Dry Environment

Both Dry and Wet Environment

Color

Chrome

White, Semi-glossed Black, Matte Black , Carbon Grey , Dark Green, Dark Blue, Silver, Highlight Silver, Warm Gray 2C , Coffee Brown

Electrolysis Stainless Steel

Anti-rust Capability

★★

★★★

★★★★

★★★★★

★★★★★★

Appearance

★★★★★

★★★

★★★

★★★★

★★★★

Recommendation Index

★★★★★

★★★★

★★★★★

★★★

★★★

Recommendation Reason

the most popular surface finish by consumers,especially from Asian Countries, European Countries ,South American Countries and Africa market, widely used in both home and commercial storage(except coldroom storage and wet environment use )

the cheappest and best cost-effective surface finish,durable in use, proper for non-changeable shelf consumer use ,better use in the warehouse, office,stores ,sundries room and garage etc.

the best anti-rust surface finish and the best value product for coldroom storage and special environment use . Its cost is only 1/3 of stainless steel shelves, good products for the usage of coldroom , restraurant and stores.etc.

None of surface treatment , but better anti-rust capability than the steel wire shelves with zinc plated covered by epoxy coated finish , better products for the usage of coldroom ,food storage and healthcare storage etc. ,which has strict health security industry

None of surface treatment, 100% no rust , best products for the usage of coldroom ,food storage and healthcare storage etc. ,which has strict health security industry