What Are The Characteristics of The Use of Stainless Steel Cart Trolleys
2020-12-28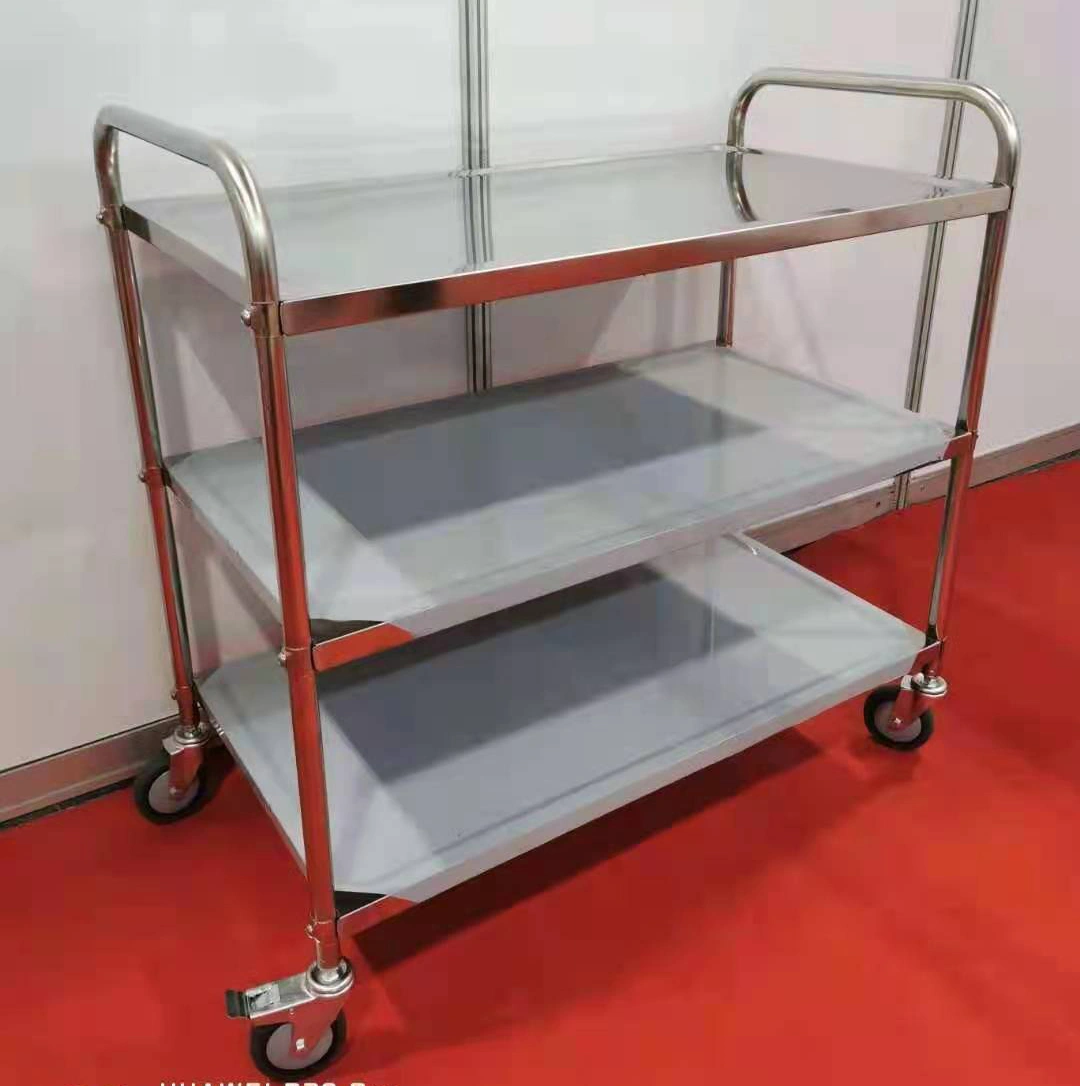 What Are The Characteristics of The Use of Stainless Steel Cart Trolleys?

It can be seen that there are many types of stainless steel products used in daily life, and they cover a wide range of fields. Both light industry and heavy industry are used for them. This is because stainless steel has many performance advantages.
They are also used in many ways, such as factories, commercial kitchens, laboratories, and medical fields. They are used in factories, commercial kitchens, laboratories, and medical fields. Their use will make many practical operations more convenient.
Their use can bring many advantages to actual use, which can be reflected in many aspects.
Stainless steel carts are a type distinguished based on the materials they are made of, and they have many performance characteristics. Because they are designed from stainless steel, they will also have the characteristics of stainless steel.
1) Their corrosion resistance is stronger, and the surface smoothness is better than other materials.
2) The bearing capacity of these stainless steel carts is also great, and the impact resistance is strong. General objects will not cause damage to them, which will make their use time longer.
3) The stainless steel cart in the workshop has good corrosion resistance, anti-wear and anti-rust effects during the entire use process, and has a very superior durability effect during long-term use
4) A trolley with wheels during use is more convenient in use and convenient to move

We have stainless steel wire shelf carts, stainless steel trolleys,stainless steel storage carts, etc., so we can better meet the needs of different users in our lives.