What are the advantages of WELLAND brand metal bathroom storage rack
author: lucky
2021-11-27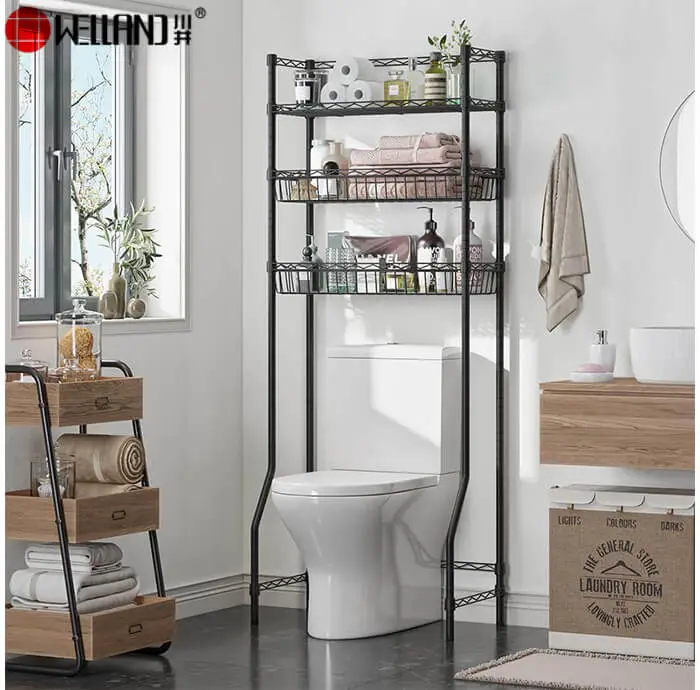 What are the advantages of WELLAND brand metal bathroom storage rack
1. The
metal bathroom storage rack
is more durable and will not be deformed or cracked. The surface sprayed bathroom rack is more resistant to moisture and rust, and is environmentally friendly, unlike some other materials that will produce harmful odors.
2. WELLAND brand bathroom racks are all DIY styles, and the height of the floor can be adjusted according to your preferences and the size of the items.
3. The bathroom storage rack can make the entire bathroom look neater and more beautiful, with powerful storage functions, and is also a good choice for home storage
4. The installation is simple, it can be installed without tools, and it is also convenient to disassemble and clean.
5. Wire net structure, open design, not easy to hide dirt
6. Bathroom storage rack of various specifications are available, and there is always one suitable for you
WELLAND brand storage rack
provide a good choice for many families. 21 years wire shelf factory, specializing in the production of metal storage rack, bathroom storage rack, kitchen wire rack , washing machine rack and other household storage rack  etc.