WELLAND Brand Mini Kitchen Shelf Organizer Recommended
author: lucky
2022-06-25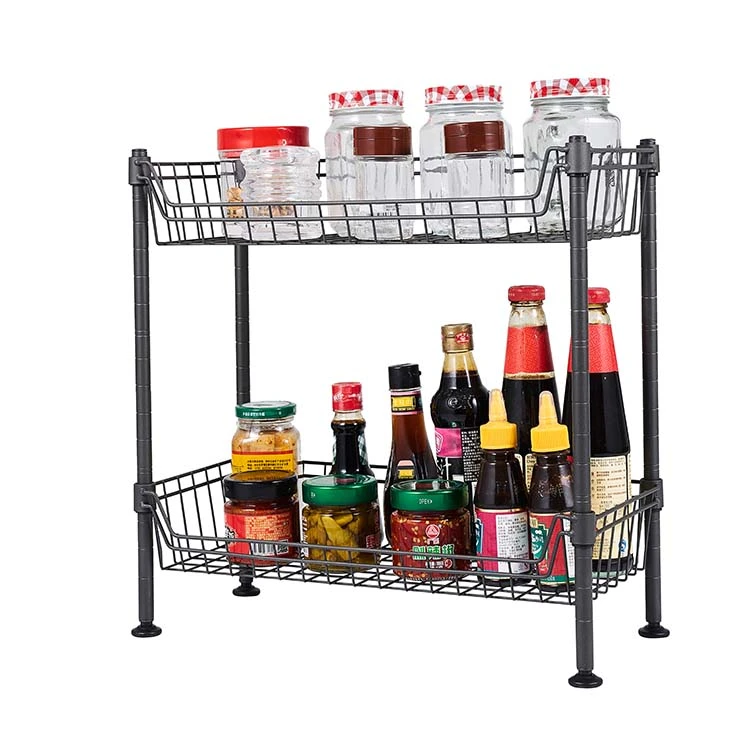 WELLAND brand kitchen shelf organizer is adjustable every 1 inch.
This mini wire kitchen shelf measures 45 x 25 x 45 cm and is suitable for storing spice racks. The perfect countertop shelf solution for jars, bathroom storage accessories, shampoo, body wash or lotion.
It is easy to use, beautiful in appearance and space-saving. In addition to storing all the spices, it is also convenient to use, you can remove the spices from the top shelf. You'll love its large capacity to keep your kitchen countertop neat and tidy.
With adjustable feet, it makes this spice organizer sturdy and durable even in uneven places. Half-mesh basket design and shelf liners prevent spice shedding and provide easy access. This countertop spice rack organizer will add a pop of color to your kitchen.
No tools required for assembly. Made of wire, oil and water resistant. Easy to clean, the entire tiered spice rack can be removed for cleaning.
The WELLAND kitchen shelf is made of solid steel wire, which is rust-proof, anti-corrosion and moisture-proof, and moisture-proof, you don't need to worry about the seasoner falling.