WELLAND Brand Chrome Wire Shelf Utility Trolley Used Application Case for Foxconn
2020-11-05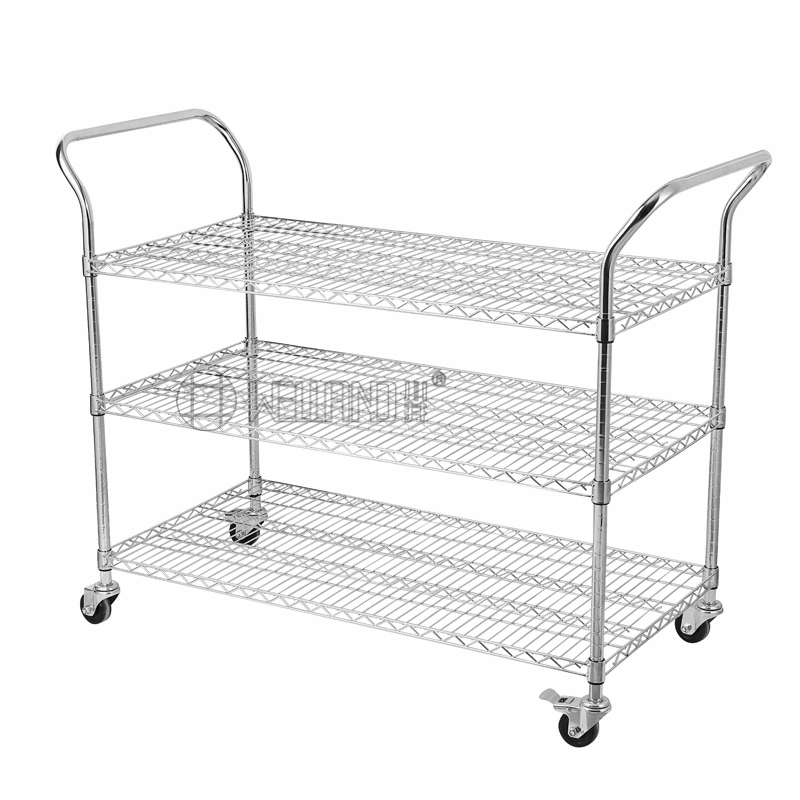 WELLAND Brand Chrome Wire Shelf Utility Trolley Used Application Case for Foxconn
Project address: Yantai, Chengdu, Wuhan, Zhengzhou, Taiyuan, etc.
Project duration: 2017
Involved in the scope of use: flow workshop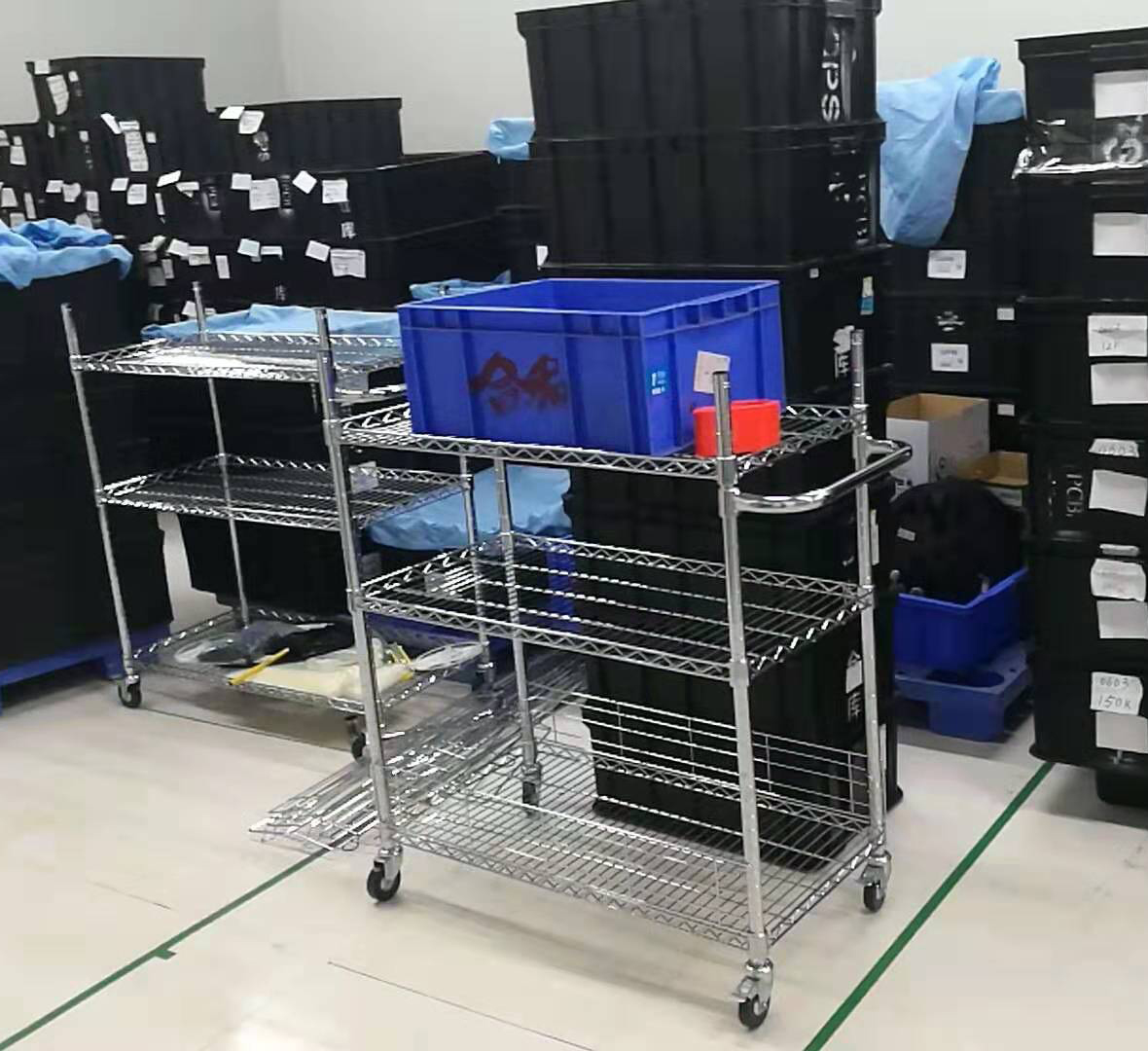 Project details
The chrome-plated wire shelf utility trolley, we produce are used in the assembly lines of Foxconn's factories across the country.
Among them, the anti-static trolleys are in the most demanded. Two double curved handles allow employees to push and pull from the left and right sides, and are equipped with a 4-inch plunger.
Electrostatic casters, high load-bearing capacity, durable, environmentally friendly, quiet, strong and stable fixed function.
The trolley is easy to disassemble and easy to install without auxiliary tools. The chrome plated surface finish is smooth and beautiful.
The number of layers can be determined according to the requirements of the customer. It can also be equipped with accessories such as side panels and dividers.
The four sides of the trolley can be blocked to prevent items from falling. Regular mesh The load-bearing capacity can reach 250 kg.
If customers have higher load-bearing requirements, the factory can reproduce single-layer wire mesh shelves and trolley products with a load-bearing capacity of 350 kg.
The delivery period is short, and the quality is strictly controlled. Welcome to inquire us for more!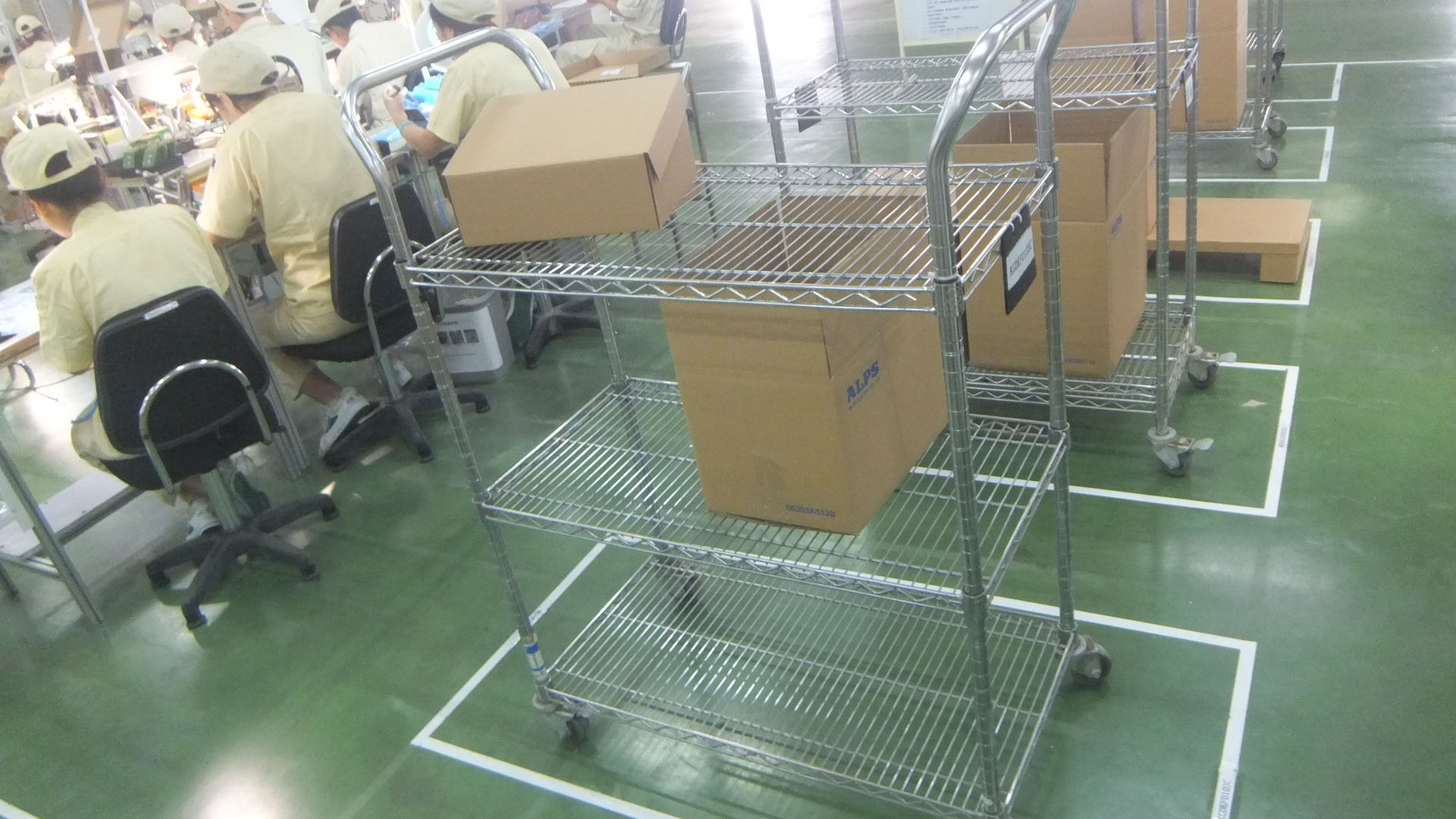 Case Products Detail:
Model: TR9045122A3CW
Product Name: three-layer material wire shelf utility trolley
Size: L900xW450xH1220mm
Bearing capacity of each layer: 250 kg/ layer
Surface treatment: Chrome plating