The advantages of choosing changsheng factory produce metal wire shelf
2021-04-19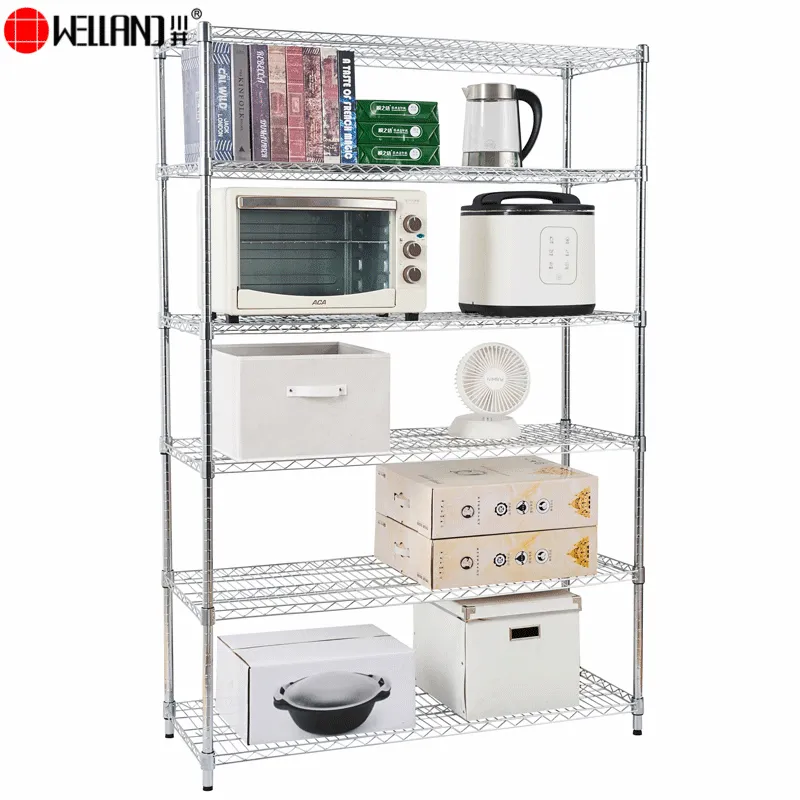 The advantages of choosing changsheng factory produce metal wire shelf
The WELLAND brand wire shelf is stylish, simple, beautiful, and generous. It does not require tools and is free to disassemble and assemble. It saves space and is a good value for money.
Stable high quality control and advanced automatic production technology are our special advantage in the same trademarket.
Advantages of changsheng factory produce custom wire wire shelf:
1. Quality assurance: Factory custom wire shelf use advanced automatic production equipment to produce racks through assembly line production. It is manifested in the following aspects:
A: The standard is high and the precision is good: Product quality is high, and labor costs can be reduced
B: Effective quality assurance: Our facility is equipped with advanced machinery including automatic & semi-automatic welding machines, CO2 welding machines, automatic punching machines, wire & tube bending machines, polishing machine and salty spray testing machine.
C.Environmental protection: Produced by the Changsheng factory uses environmentally friendly materials
3. Shorten the delivery time: Advanced fully automatic equipment production can quickly mass produce and save production time.
4. Save materials: Because of the precision and standard of machinery, factory-made custom-made racks can achieve almost 90% material utilization.
5. Quality control: We have in-house test room forsalty spray test,shelf center distance test,coating thickness test,corrosion test,loading test anddropping test etc.
Zhongshan Changsheng Metal Products Co., Ltd. is located in Zhongshan, China, a famous manufacturing city in the world! It is a professional manufacturer of wire mesh racks, mainly producing and selling chrome-plated wire shelving, stainless steel racks, and wire metal racks.