Share the new steel wire mesh storage shelf in 2022
author: lucky
2022-04-11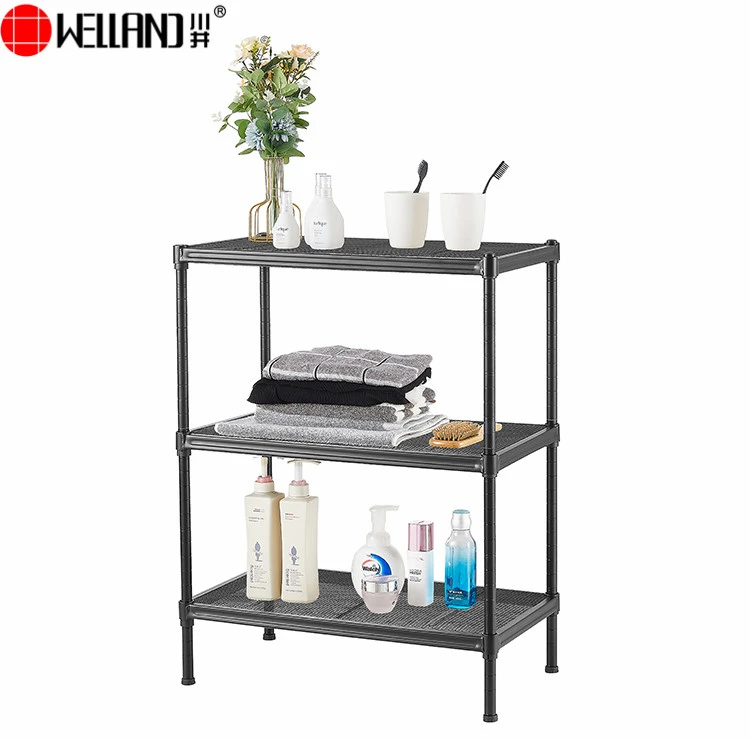 Sharing WELLAND brand new 4-layer wire mesh storage shelf for household
According to the recent research and development records of our factory development department, I would like to share with you our latest 4-layer
steel wire mesh shelf
for home storage . This product is mainly used for storage in the living room, study and bedroom of the family. It is sold well in the United States, South America and Asia. market.
The following is the steel mesh shelfpicture (our model: CJ-B1591)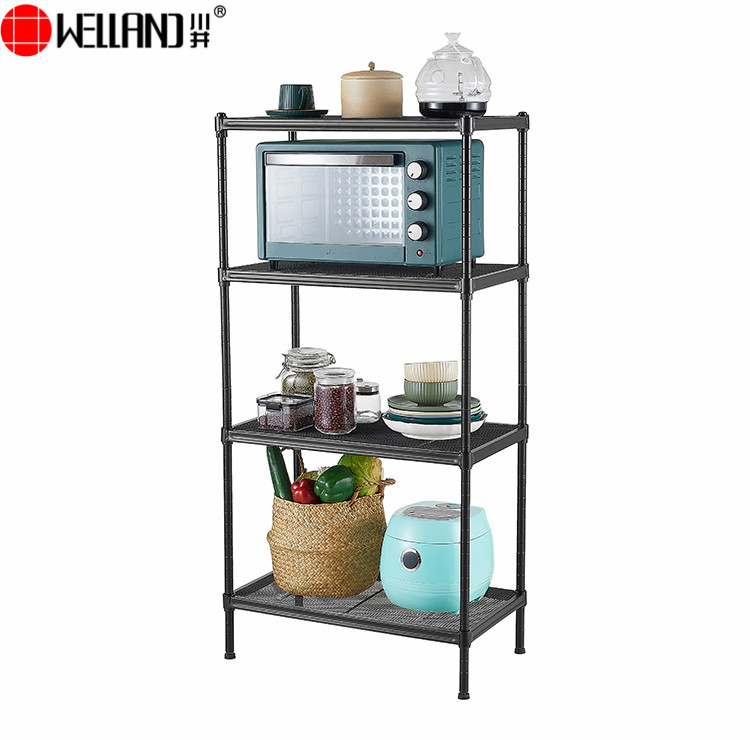 Product name: four-layer steel mesh kitchen shelf
Pipe diameter: 19x1.0mmT
Size: L590×W340×H1200mm
Surface treatment: powder coated in black
The components of the wire mesh shelves include: 4 pieces of mesh shelves + 4 pieces of segmented post + 24 pieces of plastic clips + four adjustment feet.
Product feature point:
1. The wire mesh shelves is a new type of mesh design, which can be made into different wire mesh structures according to customer requirements. It is specially designed for small families, so that consumers can better place small items without falling off easily.
2. The four-layer wire mesh shelf is flat, stable, durable, moderate in price and cost-effective.
3. After the surface of this mesh frame is treated with high-quality powder, it has super anti-rust ability, and it will not rust when used in a humid environment for a long time, which meets the ideal requirements of consumers for product use.
4. Our steel mesh shelf is composed of all DIY parts, which is extremely simple and convenient to install and disassemble, and has a good load-bearing capacity (the load-bearing capacity can reach 40kg/layer).
5. The product design is modern, simple and fashionable, with exquisite appearance, firm structure and high quality, which is favored and recognized by the majority of consumers.
6. The steel mesh shelves uses an ideal design for the length of the segmented pillars, and all pillars can be put into the mesh during packaging to reduce the packaging volume and thus reduce the transportation cost.