Popular Kitchen Baker's Rack Storage Metal Microwave Oven Stand
2021-08-19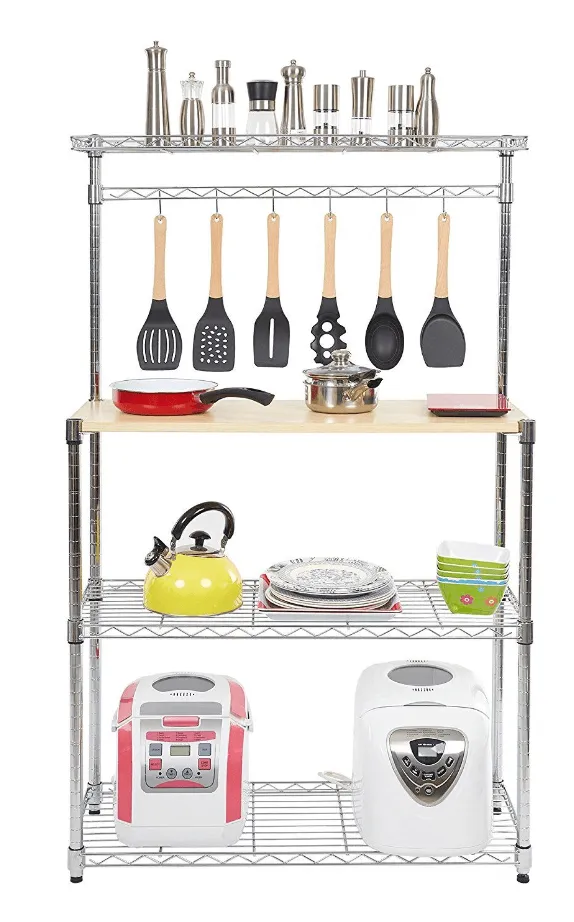 Popular Kitchen Baker's Rack Storage Metal Microwave Oven Stand
Based on our sales record for e-commercial customers, we found this microwave oven rack stand is also very popular among them,in the following, we wish to introduce it to you in detail
Item Name: kitchen microwave rack stand
Model: CJ-B1510
Size: L900XW350XH1500MM
Surface Finish: Chrome finished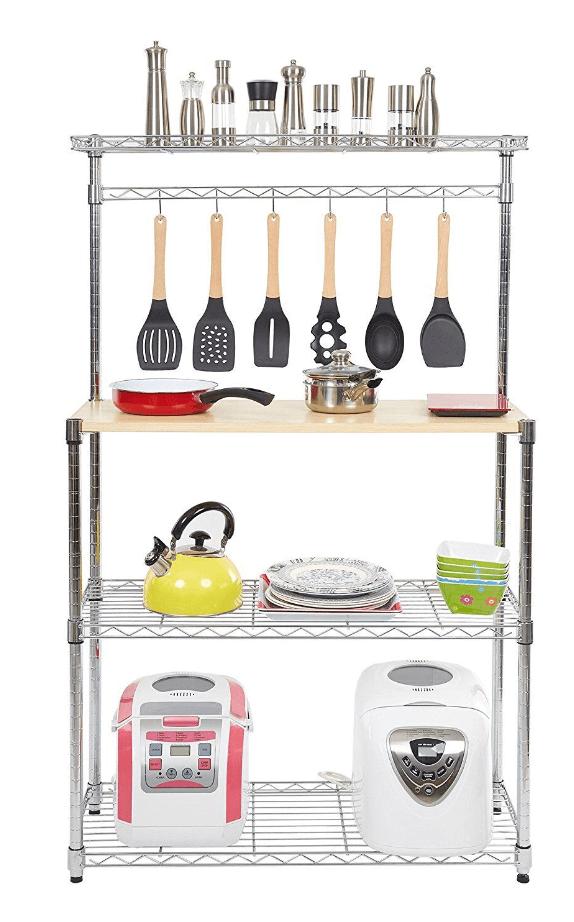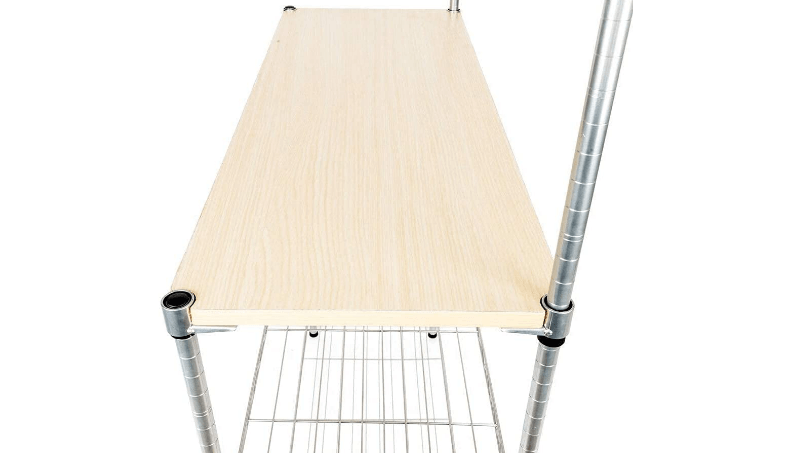 Why it hot sales,let's see the following introduction about it
Organize and Saving Space - Expanding your counter space to create instant storage in the kitchen. You can put all the kitchen appliances, such as the coffee maker, air fryer, mixer, spice containers, canned food, on the durable storage shelf. Keeping your limited space in a tidy and well organized style.
Height Adjustable shelf—You can adjust the height of each shelf as you need. The space of each layer is more flexible and customizable of different occasions without any tools.
Durable and Sturdy—Constructed from heavy-duty steel wire, this shelf is strong enough to 220 lbs when properly assembled. The tabletop is made of MDF material is water resistant and provides extra workstation.
Dimension and Assemble—: 35.4"L x 13.7"W x 59.4"H(With foot). No screws assemble and easy to DIY.
For more information about these kitchen microwave rack, please visit our website
www.cs-cj.com
or contact with us, thanks!