New Four-Layer Commercial Steel PP Plastic Mat Shelving
2021-09-29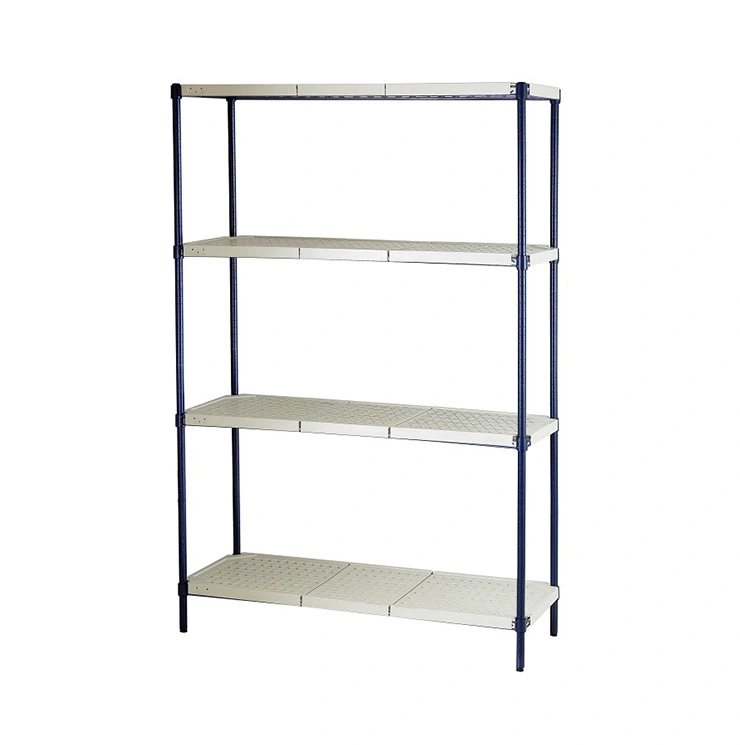 New Four-Layer Commercial Steel PP Plastic Mat Shelving
According to the purchase records of many customers of our company who do commercial racks in recent years, I will share with you our new four-layer commercial steel PP plastic mat shelving, This product is mainly used for display or storage in supermarkets, stores, warehouses, garages and other commercial areas. Mainly sold in European and American markets.
The following are products and details pictures: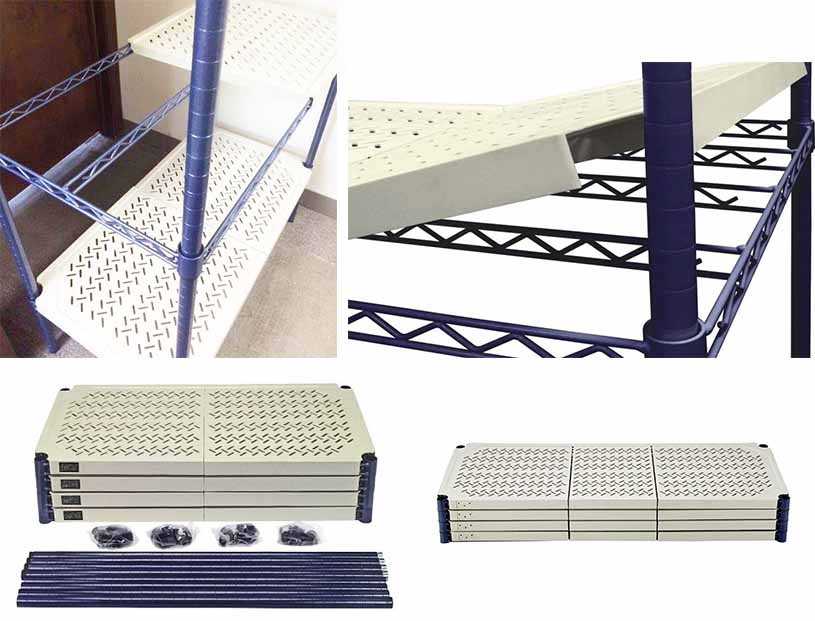 Product name: Four-layer commercial steel pp plastic mat shelving
Material: Carbon steel + PP plastic
Size: Full size can be selected
Surface treatment: powder coated (or galvanizing + powder coated, which can prevent rust and can be used in special environments such as ice storage or high temperature)
The components of the product include:
4 pieces of screen frame + PP rubber sheet matching 4 pieces of screen frame + 4 segmented pillars + 32 black plastic clips + 4 adjusting feet.
Product selling points:
1. After the product surface is treated with high-quality powder coated or galvanizing + powder spraying, it has a strong anti-rust ability, which meets the ideal needs of consumers for the use of commercial products.
2. Using PP material, the cost is much lower than ABS, the cost performance is extremely high, and the quality is also excellent.
3. The pp plastic shelving is composed of all DIY parts, which is extremely easy and convenient to install and disassemble, and the mesh frame uses wave line mechanical structure, which has good load-bearing capacity (load-bearing capacity can reach 250~300kg/layer).
4. The product design is modern, simple and stylish, with exquisite appearance, firm structure, and high quality, which are favored and recognized by consumers.
5. The product uses unpacked packaging, and the four corners of the PP rubber sheet are protected by paper cards. All the pillars can be put into the mesh during packaging to reduce the packaging volume, thereby reducing the transportation cost. The packaging pictures are attached below for reference: