New Design Clothing Storage Rack with Cover
author: lucky
2022-10-20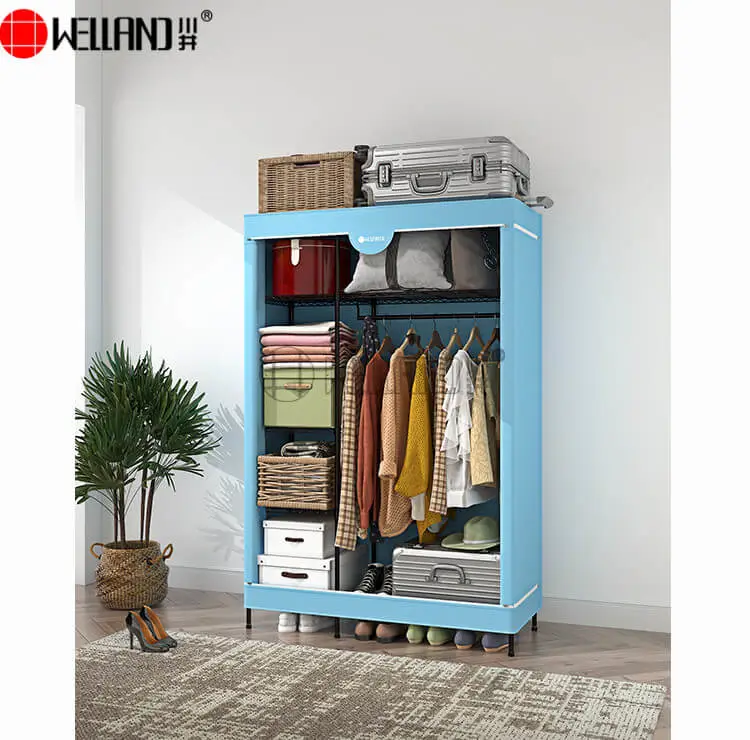 New design clothing storage rack with cover
The clothing storage rack with cover then could keep dust off your clothes. Excellent choice.
1200length x 450width x 1800height. Hang your clothes on the 1 hanging rods of the fabric wardrobe in neat rows. When you need to pick your outfits for a big day, everything you have is right at your fingertips.
Space is a big problem for storage. This type of closet could give you the big space for clothes.
Adjustable clothes hanging rod and 3 wire shelves offers you enough space both for your longer outfits and folded clothes.
This closet makes your clothes or daily accessories easy to access; it is very easy to assemble without tool.