Mushroom Growing Cultivate Wire Shelving Application
2021-01-20
Due to the Epidemic in 2020 year,we received more and more inquiry about Mushroom Cultivate Wire Shelving,here we'd like to recommend our suitable wire shelving of Mushroom Cultivate project for all interest clients.
    
We has two surface finish suitable for Mushroom cultivate  use,one is epoxy finish,another one is zinc+epoxy finish,the two surface finish are suitable for wet environment,zinc+epoxy finish has better anti-rusty capacity than only epoxy ,but price higher 15% more,you can choose either one according to your project requirements.
Generally,4-6 layer wire shelving are the popular layer for Mushroom Cultivate use ,besides,most clients are more like to match wheels rather than adjustable feet,so they can move the shelving in free.  Here we'd like to recommend following hot wire shelving for your Mushroom Cultivate storage use.
Product one: 5 Tier Epoxy Wire Shelving With Wheels
Size: 1200x450xH1800 ( not include wheels height)
Finish: zinc+epoxy finish in dark green color
Loading weight: 250kg per shelf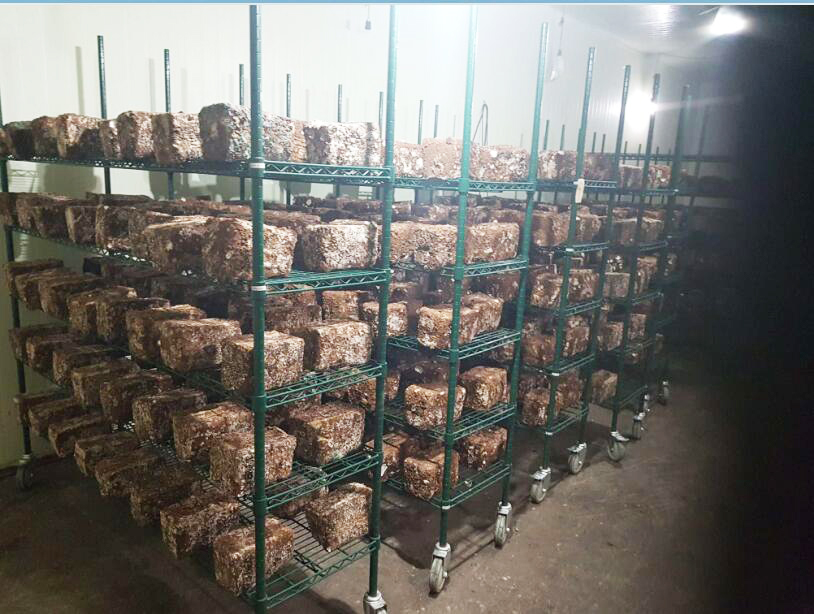 Mushroom Growing Cultivate Wire Shelving Application