How to Maintain and Clean the Wire Shelving
author: Lucky
2022-07-30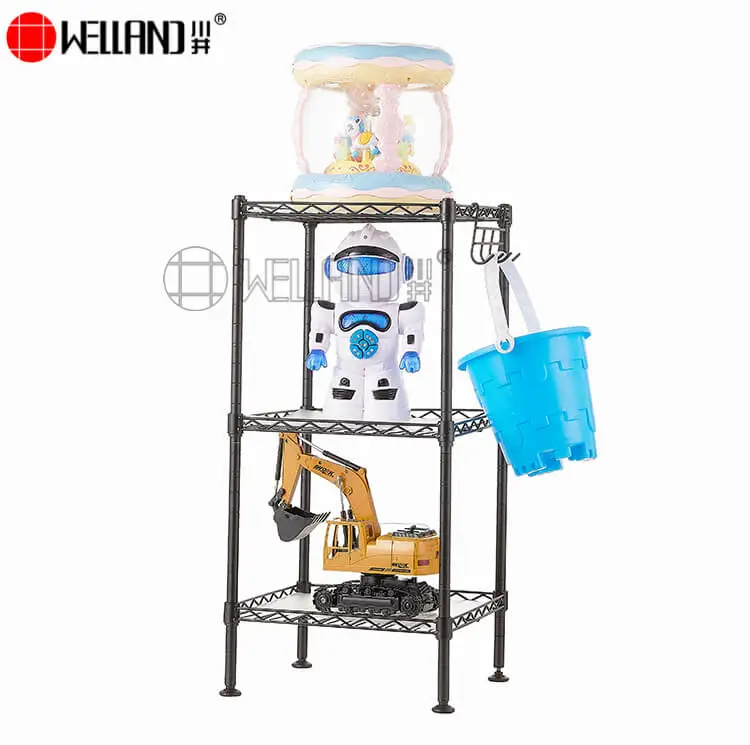 How to Care and Clean the Wire Shelving

How to maintain the wire shelving?

(1) Develop the habit of opening doors and windows frequently, which can not only keep the air in the bathroom unobstructed, but also keep the bathroom dry, which is beneficial to the health of the family and absorbs more fresh air.

(2) The surface of the wire shelving should be regularly wiped with a soft cotton cloth and water to ensure a bright luster. Corrosive acid-base solutions must not be used, and detergents should not be used as much as possible.

(3) If we want to decorate, we must not let the paint get on the shelf, because the paint has a great corrosive effect on the coating on the surface of the shelf.

How to clean the wire shelving?

(1) Scrub the shelf with clean water and dry it with a soft cotton cloth. Do not use any abrasive cleaner, cloth or paper towel, and any acidic cleaner, polishing abrasive or detergent or soap to wipe the rack surface.

(2) Due to the long-term residual of various detergents, shower gels, etc. on the chrome-plated surface, the surface gloss of the rack will be degraded and the surface quality will be directly affected. Please clean the surface of the shelf with a soft cloth at least once a week, preferably with a neutral detergent.

(3) For hard-to-remove stubborn dirt, surface scale film and stains, please use mild liquid detergent, non-abrasive polishing liquid, etc. to clean, then clean the rack with clean water and dry it with a soft cotton cloth.

(4) You can use a cotton cloth dampened with toothpaste and soap, wipe gently, and then rinse with water.

(5) You can use wax oil with strong decontamination ability, apply it on a clean white cotton cloth, and thoroughly clean the whole product. The cycle is generally 3 months, which can prolong the life of the shelf. Remember to wipe off the water stains after each cleaning, otherwise there may be water stains and dirt on the surface, and it is easy to cause the wire shelf to rust.