How to Install 4 Tiers Heavy Duty Metal Wire Shelving
2020-04-16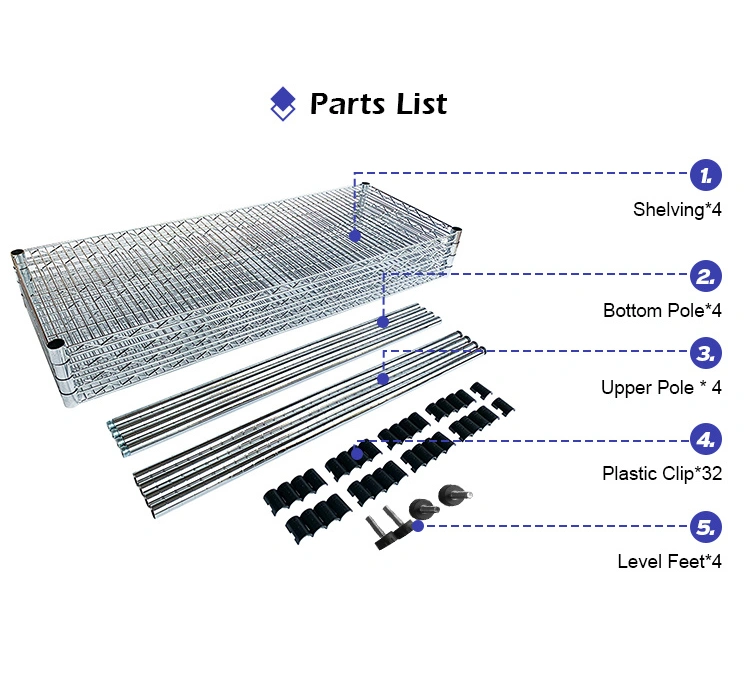 Open the shelving box
Check the accessories,Wire shelving consist of wire shelves and connected posts and plastic clips and adjustable feet or caster.
1.Install adjustable feet or wheels.
2.Make sure the arrow of plastic clips are pointed up snap plastic clips onto post grooves at your desired position.
3.Silde four posts through the bottom of the shelf at its corners until there is a snug fit.
4.Start assembling the second wire shelf
5.Connected upper post into lowe posts by screw connectors which is already assembled on the upper post.
6.Refer to the previous step to assemble the next wire shelf.
7.Pushing firmly down on every shelf at corners to secure the shelf in a place over the plastic clips.
8.The wire shelf is diy installation, easy assemble, no tools required.
9.Freely adjusting each shelf height as your requirement.