How to Assemble Heavy Duty Wire Shelving Rack
2020-07-21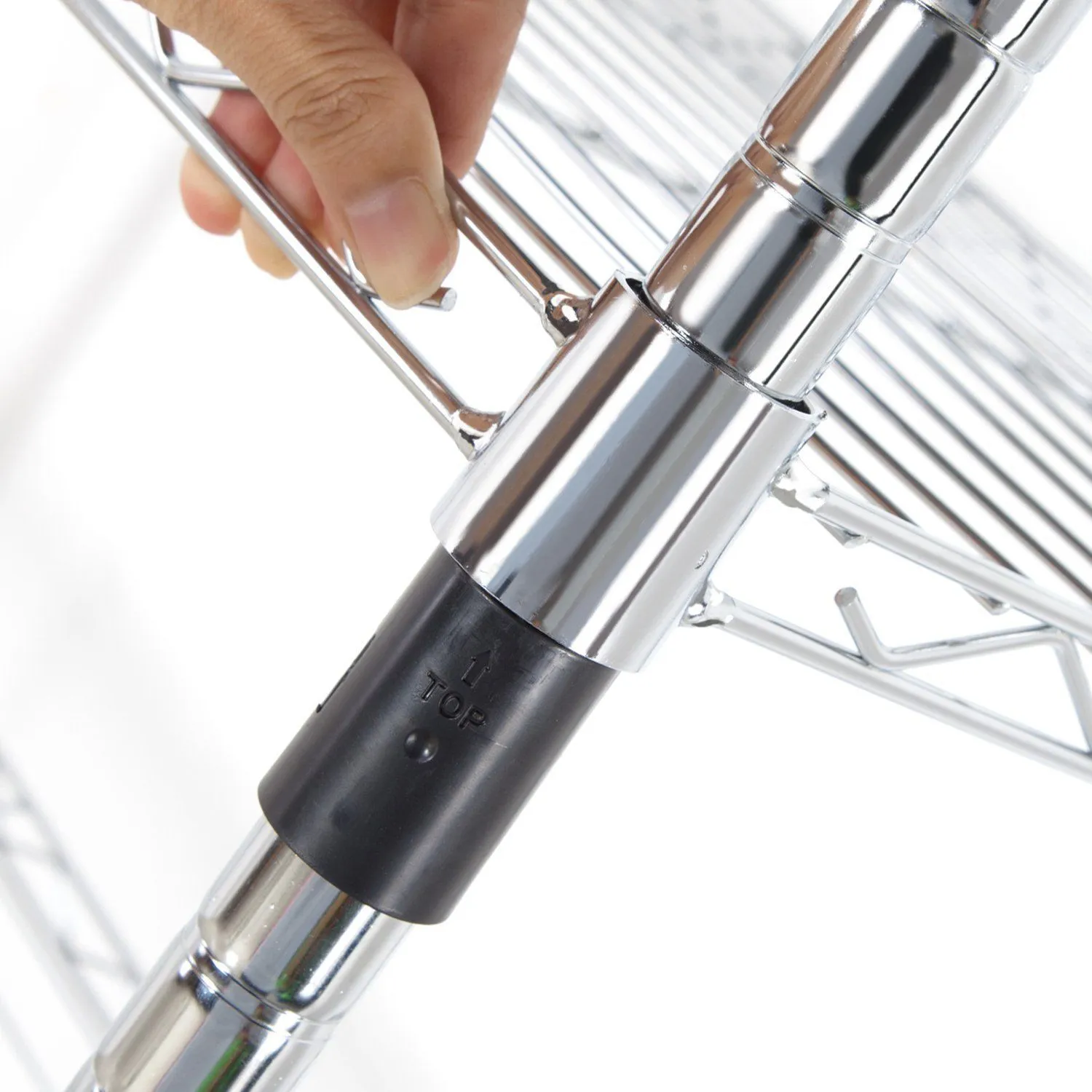 How to Assemble Heavy Duty Wire Shelving Rack Step:
1. Check the parts list
2.Screw the foot leveler or castor wheels to the lower post in a clockwise direction
3. Snap the sleeves ito the post groove sleeves must be snapped together with the small tapered side facing up
4. Pleace make sure that you have the shelf the correct way up. hold the shelf on its side and slide the top of the four posts trough the bottom of the shelf at its corners have been slid through th shelf corner holes,set the shelf upright
5. Snap the sleeves at your next desired shelf height. slide the shelf down from the top of the posts onto the sleeves
6. Screw te upper-post into the lower-post using the connectors which should already be screwd into one of the post halves. then repeat step 5 for eht remaining shelves, it is recommeded that the top shelf be lined up in the upper-post groove.
7. Pushing firmly down on every shelf at corners by rubber mallet to secure the shelf in a place over the sleeves.
8. Screw the foot levelers in or out at the bottom of posts to attain proper leveling, store-shelf is now completely assembled