Hot Sales Wire Garment Racks in Market
2020-10-20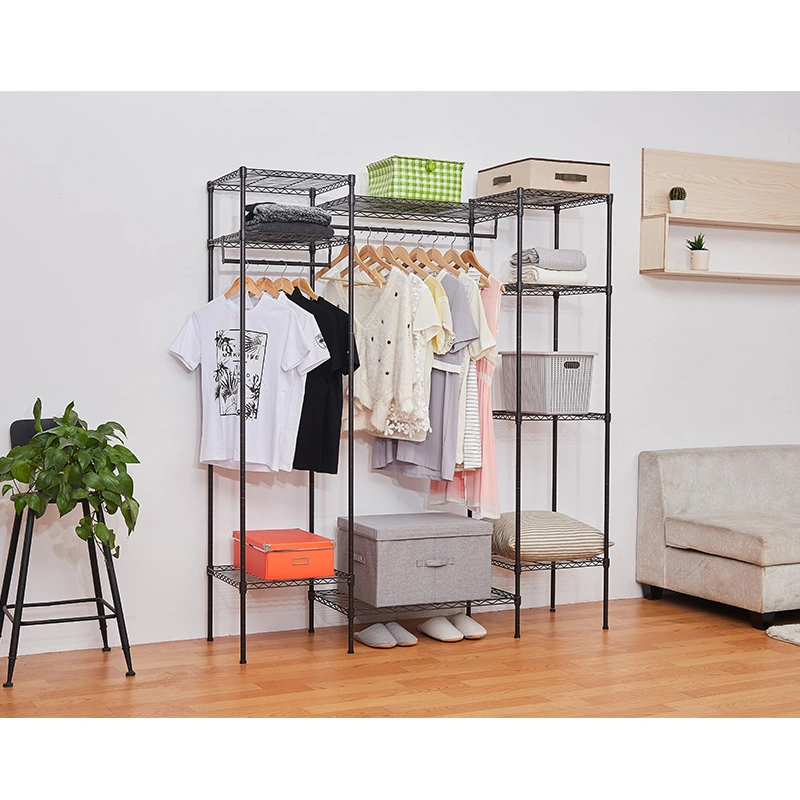 Hot Sales Wire Garment racks
For home storage wire shelving,garment racks is one of the most hot sales item, this time we would like to introduce you our most hot sales garment racks
1.
Model:CJ-B1428
Name: Big wardrobe garment wack
Size:L1950XW450XH2000mm
Color:Black
Weight:17.9KGS
Packing size:77X46X23CM
This garment racks with 4pcs hangers, and hangers height can be adjustable by adjust the wire shelf height,suitable for different clothes.At the same time, there are big size wire shelf and small wire shelf meet different using requirement.
The most important point is that even though this garment racks with very big size, but its packing size is only 77X46X23CM,can save much freight charge for online sales.
2.
Model:CJ-A1426
Name: Rolling wire garment wack
Size:L1500XW450XH1880mm
Color:Black
Weight:13.3KGS
Packing size:151X46X13CM
This garment shelf with wheels,can move to anywhere as you want.Post is with 25mm diameter,very high loading weight.This one is most hot sales online like Amazon and Ebay.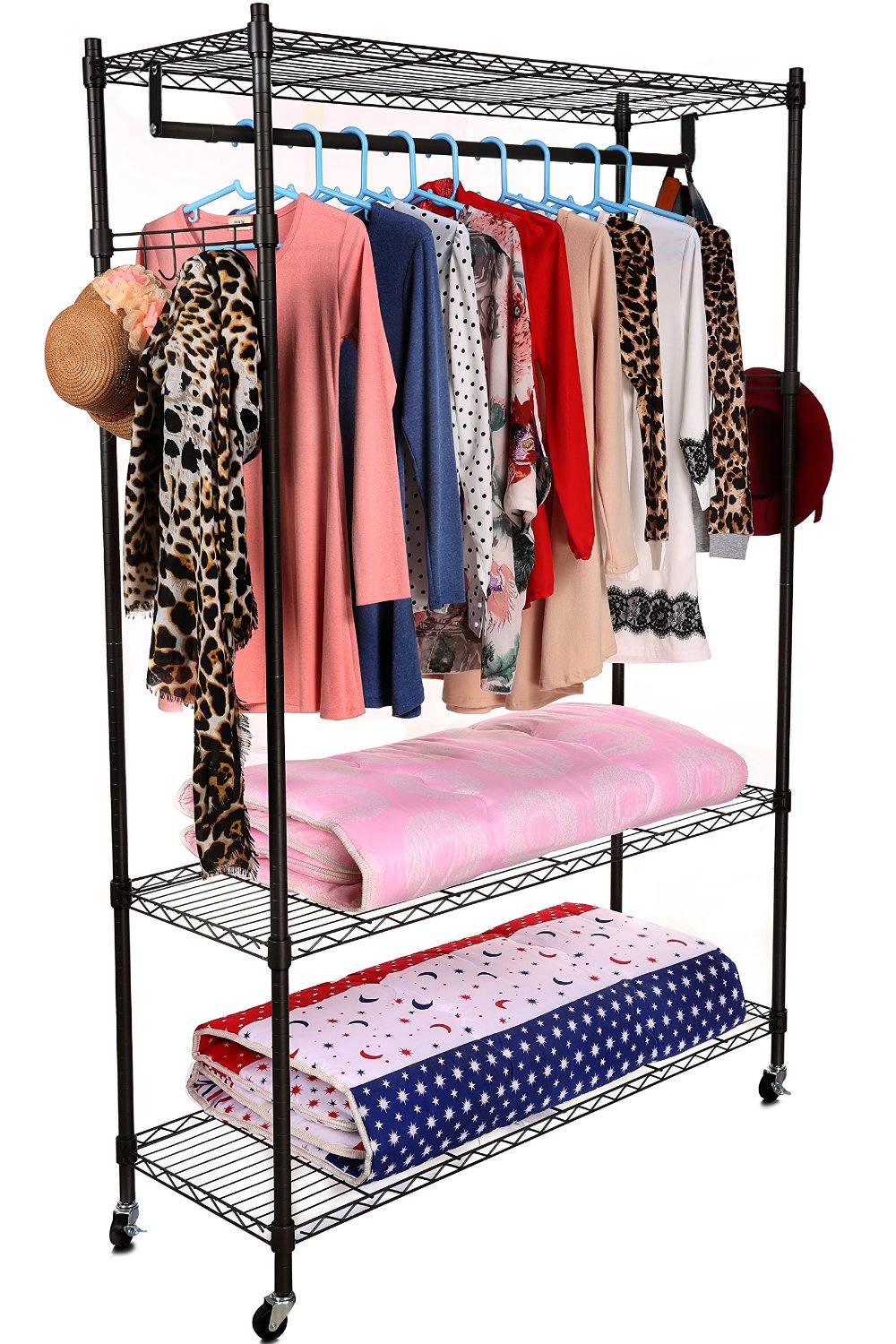 3.
Model:CJ-B1167
Name: wire closet shelving
Size:L1200XW450XH1800mm
Color:Black
Weight:14.5KGS
Packing size:121X46X11CM
This garment shelf have been sold for long time and now it is still very hot on both online or in shops.
We do also have many other wire shelving like garment wordrobel rack, kitchen racks, kitchen trolley,3/4/5 tiers home storage wire shelf.For more information, please contact with us,thanks