Cost-effective hot-selling wire shelving unit
author: lucky
2021-12-07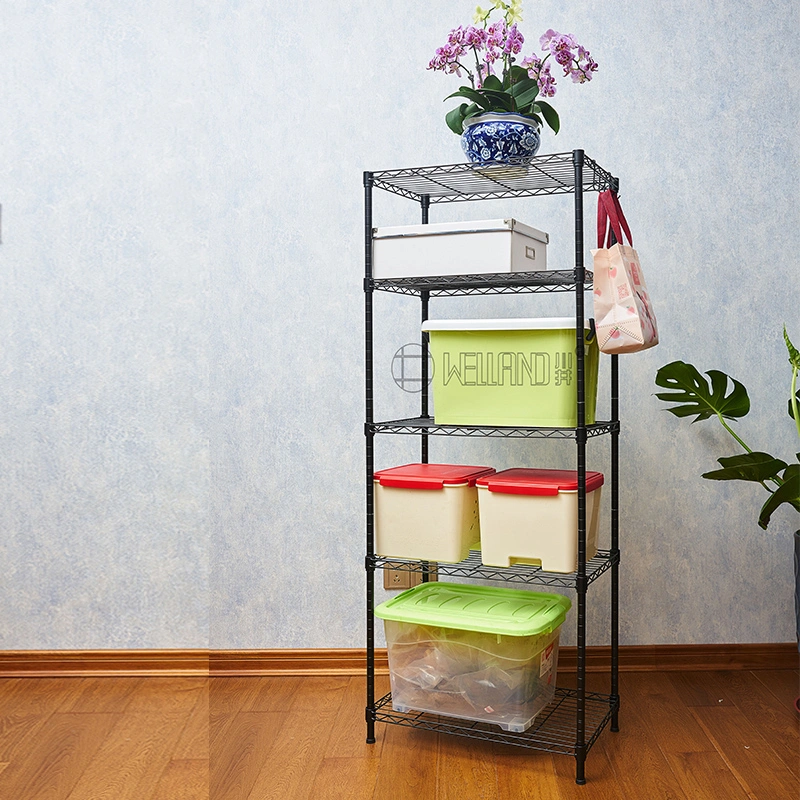 Cost-effective hot-selling wire shelving unit
With the continuous improvement of people's living standards, there are more and more daily necessities in the home. Many times we are very worried about how to put these items. Sometimes things are left in disorder, and it will be more troublesome to find them when they are used. This wire shelving can make the items you can't find at ordinary times become completely orderly and readily available. The storage can be seen at a glance, and it is a good helper for storing home. Recommend the following hot-selling style with high cost performance:
Model: CJ-B1380
Size: 600x350xH1500mm
Surface treatment: powder coated in black
Load-bearing: 40KG/layer
Wire shelf are widely used in homes, especially living rooms, kitchens and bathrooms. They can not only be used as home decorations, but also save a lot of space. This
wire shelving unit
has 5 shelves in total, which is easy to install, and the height spacing between the meshes can be adjusted at will according to your own storage needs. You can also configure rack hooks according to your needs, and you can hang small bags and other things.
The raw material of this shelving unit is a very hard and flexible carbon steel metal material. The difference from stainless steel is that stainless steel material is easy to deform and is not wear-resistant. The powder-sprayed surface treatment is completely suitable for the humid area, is not easy to rust and is durable.