Cost-effective 2 Tier Garment Rack Recommended
author: lucky
2023-01-12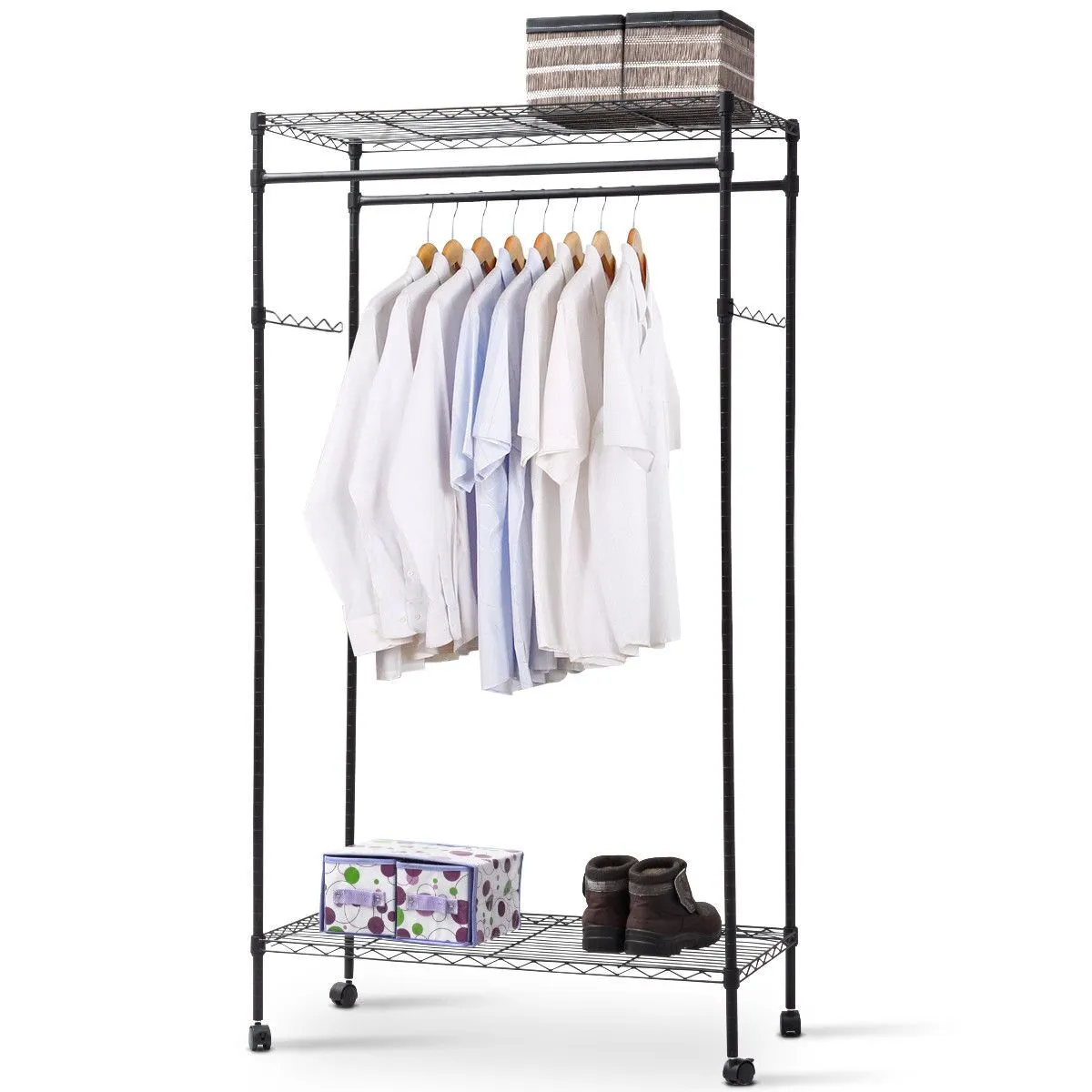 Cost-effective 2 tier garment rack recommended
The 2 tier garment rack can help you maximize the storage space, you can feel free to take the items what you store on the upper shelf
The 2 tier garment rack is made of heavy duty carbon steel materials, which makes it sturdy and durable. Meanwhile, painted surface can protect it from moisture in the air and make it anti-rust.
Each pole has many grooves, specially designed to enhance friction between parts so that the shelves are not easy to slip off. Upper and lower adjustable height provides a variety of combinations for small spaces, like dorms and apartments, maximize your storage spaces.
Our 2 tier garment rack is integrated by garment rods, storage shelves & hooks. Each wire shelf can hold 88lbs, hanging rod can hold 66 lbs. 
The 2 tier garment rack is adjustable design which will give you more space for your long clothes(dresses, trench coats, etc) , as well as the adjustable shelves, you can have it higher or lower according to your clothes length. It can be used anywhere such as living room, bedroom, cloakroom, walk-in closet, laundry room etc.