About Wire Shelf - The Customer Often Asks The Question Summary
2021-06-08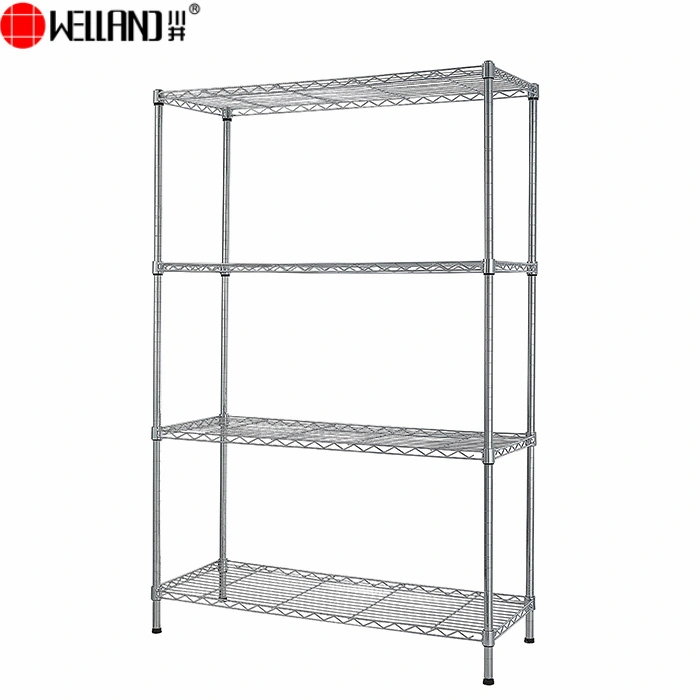 About the wire shelf - the customer often asks the question summary
As a factory producing wire shelf,we find that customers always asked these following questions
1.Will chrome wire shelving be rusty or not ? What kind of surface finish is better for wet environment storage use?
Answers: Yes, chrome wire shelving will be rust at last. However, Our quality of chrome wire shelving is qualified as Japanese order standard, passed the salty and spray testing by SGS organization with result 24 hours Grade 8. But we still suggest you only use chrome plated shelves for dry environment use .If wet environment, we prefer to recommend you choose wire shelving with powder coating finish or zinc plated covered by epoxy finish.

2.Can you make customized design wire shelves?
Answers : Of course yes ,we are professional of the manufacture on steel wire and round tube products . Welcome to send us new design drawings and OEM inquiry.

3, If the wire shelves is overloaded , will it be broken ?
Answers: No, if the overloading weight is not too much ,the shelf will still be in good condition . maybe the middle of shelf is a little bended.

4. Will you offer free samples ? What is the MOQ ?
Answers: We would offer free samples 1 set for our oversea clients ,but express freight collection. Our MOQ is 200 sets per item .
For more information, please contact with me via "enquiry@cs-cj.com