Why do Electronics Factories Use Electroplated Chrome Anti-static Wire Shelf Carts
2021-07-29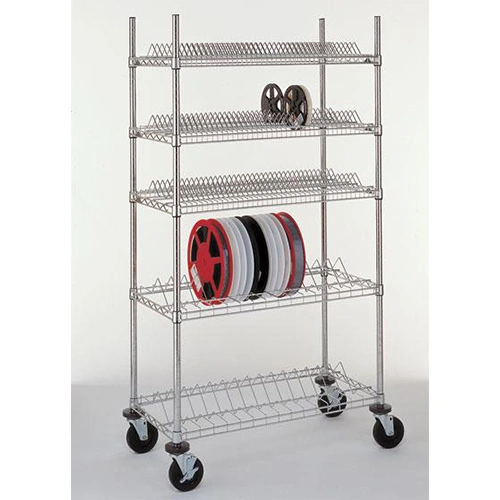 Why do electronics factories use electroplated chrome anti-static wire shelf carts?
Let us first understand the characteristics of the electronics factory, so that we can trace the roots and find a shelf that is more suitable for the electronics factory.
Features of electronics factory: (following 5 points)
A. There are many types of electronic materials (Material), and materials (Material) are difficult to find, and it takes time and effort to find them.
B. The material (Material) is small and irregular in length, making it difficult to categorize and store.
C. There are many batch numbers for products
D. Material (Material) is not clear how much is used and how much is left.
E. In order to prevent damage to electronic components, electronic factories must take anti-static measures in any environment and under any conditions. This will not only reduce the damage of components, but also enhance the safety of the manufacturer. Maximum efficiency and profit.
WELLAND barand anti-static chrome-plated wire shelf carts can not only store items, but also have anti-static functions (anti-static accessories, such as anti-static casters or iron chains). Customers can place parts boxes or other vital parts according to their needs. The place can be removed into the label.

According to the size, specifications and material weight or quantity of the workshop, you can choose the corresponding shelf load, the height of the shelf, the number of layers of the shelf, the depth of the shelf, and the load-bearing capacity of each layer of the shelf can reach 350KG, ensuring that customers can store items. conditions of.