9 advantages of WELLAND wire shelving
author: lucky
2022-03-16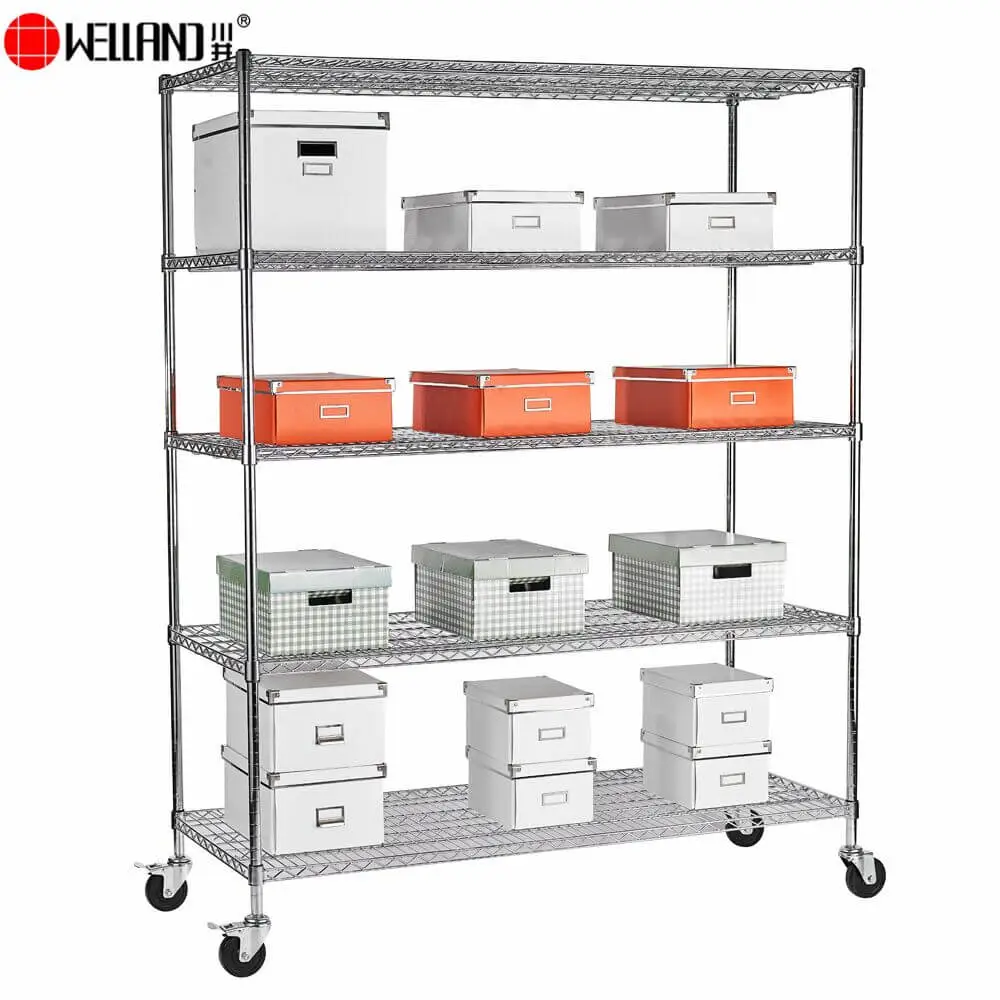 9 advantages of WELLAND wire shelving
1. Real material: using high-quality Q195 carbon steel material, more durable
2. High load-bearing capacity: the general maximum load-bearing capacity of commercial
wire shelving
is 350kg/shelf, and the general maximum load-bearing capacity of household storage shelves is 120kg/shelf
3. Adjustable shelf height: The shelving height of each shelf can be adjusted according to your needs
4. Simple installation: no tools required, it only takes a few minutes to install successfully
5. High storage capacity: open design, which can effectively store various items and make the venue more tidy
6. Wide range of applications: Multi-purpose used for many industrial commercial storage and home storage application, such as restaurants, supermarkets, offices, medical, planting and home kitchens, balconies, study rooms, utility rooms and garages.
7. The structure is stable: the herringbone wave mechanical structure is adopted, and the load-bearing capacity is stronger.
8. A variety of surface treatments are available, electroplating is suitable for use in dry environments, and powder spraying can be used in both wet and dry environments.
9. Factory direct sales, stable quality and guaranteed, size, color, packaging can be customized, high quality and low price.